Mull Title Services, LLC, founded in 2006, has earned a reputation in the marketplace as a company that goes the extra mile when it comes to handling the multitude of issues and problems that can arise in taking a real estate transaction from start to finish.  From complicated commercial financing to residential TRID closings, every transaction is considered an opportunity to move the parties expeditiously through the process while fully protecting the significant interests of the company's clients.
Mull Title Services offers professional title and escrow closing services to realtors, lenders, investors, businesses, and consumers in Indiana and Kentucky.  The company is continually striving to find innovative ways to better serve our customers.  Mull Title Services is dedicated to providing the service its customers deserve in a professional, positive, and flexible manner, always recognizing each customer's individual needs.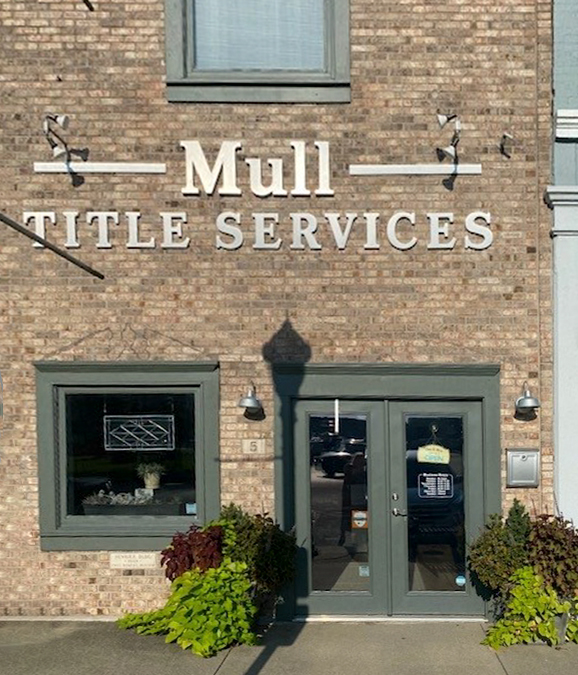 Salem Office
5 Public Square, Salem, Indiana 47167
New Albany Office
2869 Charlestown Road, New Albany, Indiana 47150
More than a title provider, we are your PARTNER
Keith D. Mull
Owner/Attorney at Law
Christina (Chrissy) D. McGinnis
Title Company/Closing Manager
Jenny Lile
Title/Administrative Assistant
Kesha Wilson
Abstractor/Title Search
A title search is a must before making any real estate purchase. Title searches ensure that the seller has the legal right to sell the property, and that there are no other encumbrances (such as liens, mortgages etc.) or property line issues that could prevent the buyer from taking full possession.